Message from the Chairman
Kitaro Okano, the founder of Suruga Bank, was deeply moved and awakened by the serious damages caused by natural disasters and the suffering of the local residents. This led the young Okano to establish Suruga Bank to help restore the people's lives and industries, and to promote "saving through hard work and frugality" and "good faith" for people to carry on with their daily lives even in the event of natural disasters. He encouraged the people to overcome hardships in the spirit of saving through hard work and frugal living, while helping them to realize their dreams. In 2000, Suruga set forth a goal to become the customers' "Concierge", and in April 2016, the Bank took a step forward with new initiatives to better guide customers in their journey toward a bright future as their "Dream Navigator". As a professional "navigator", we will not only respond to our customers' needs, but we will also be proactive in guiding customers to make their personal lives and professional careers all the more fruitful. We are committed to fulfilling our role by offering unique, high value-added services to our customers.
Why Retail Banking?


Supporting individuals who are independent of a country or society

The Maekawa Report released in 1986 marked the turning point for Suruga in shifting to retail banking. At the time, most banks were striving to achieve scale by expanding their businesses with large companies. This coincided with the end of Japan's economic boom and the beginning of a new, mature phase of the economy. Suruga, in response to financial deregulation and the rise in domestic demand, changed directions to focus on delivering high-quality retail banking services to individual customers. Since, we have made every effort to cater to our customers' needs in great detail, by offering outstanding products and services that are not only "different" but "unique" from the competition. "Isshin dokuritsu shite ikkoku dokuritsu su (Personal independence is the foundation of a nation's independence)" - these are the words of Yukichi Fukuzawa. Suruga identifies with the belief that self-independence is the key to our nation's independence. Through retail banking, we intend to serve an intimate role in making our customers' dreams come true and to contribute to the development of a self-sustaining society.
Suruga's Culture!


35+ years of innovation

To become a retail banking specialist, Suruga needed to do away with the traditional banking culture and to establish a new corporate culture. Suruga launched various initiatives in the 1980s, including the creation of the "Junior Board" through which employees in the front line of customer service are able to take part in the Bank's management. Advanced IT systems, such as CRM and internet banking, were also adopted. In 1998, the Japanese corporate title of Suruga's President was changed from the traditional "Todori" to "Shacho", and a flatter organizational structure was introduced. In 2014, a new multi-vendor management system, which was considered difficult to implement at a financial institution, came on line. Suruga also launched "d-labo (dream laboratory)" - a place full of hints for our customers to realize their dreams. D-labo offers our customers the opportunity to define their dreams, which may be difficult to do in their daily lives. Such innovations are the foundation of Suruga's corporate culture, upon which we will continue to evolve by taking on unprecedented challenges.
Suruga's Way!


Being "Unique", not "Different"

When Suruga began to specialize in retail banking, the Bank was perceived as "the maverick of the banking industry". Suruga continues to be the pioneer among regional banks, Japanese banks, and even global banks in launching new products and services. In 2003, Suruga was awarded the Porter Prize for such achievements, which are a result of our endless effort to help make our customers' dreams come true. "Ware yori inishie wo nasu (Creating history to define the future)" are the words of Emperor Xiaozong, the second emperor of the Southern Song Dynasty. Suruga interprets these words as "Do what has never been done before (First entry is forever)." We advocate "All-out Uniqueness" as the principle of corporate behavior, and the creation of "unique" – not just "different" – ideas is rooted in our corporate culture. Suruga will strive to "break the boundaries" through innovation in a world where "today's common sense is tomorrow's common nonsense" and "change is the ordinary state".
Suruga's Dream


To be the outstanding "Dream Navigator"
Suruga's mission is "to be the customers' 'Life and Business Navigator' that helps make their dreams come true on a timeline". We aspire to understand our customers' wishes and to help fulfill their dreams by building an intimate relationship with each customer. Suruga's new "visual identity" announced in April 2016 reflects our strong commitment to achieve this mission. The financial industry is facing an era of dramatic change against the backdrop of increased diversity and complexity. Suruga will navigate through the rough waters and continue to create and offer unique, high value-added services. We will continue to evolve by taking on new challenges in order to attain our ultimate goal – to become the outstanding "Dream Navigator".
Cheering on Dreams!


Supporting the dreams of the people in our society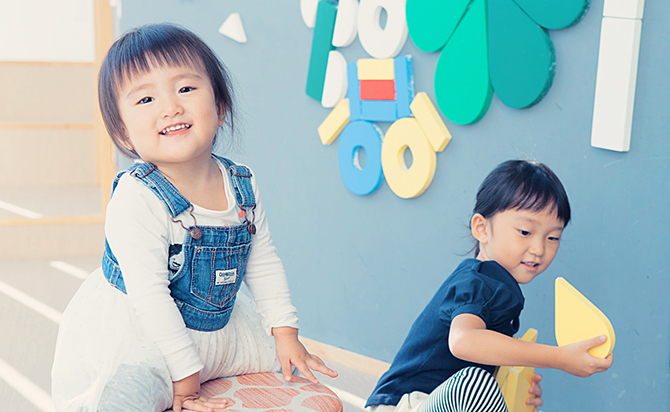 Suruga supports the dreams of the people in the society through various environmental, cultural and regional programs.